Your Best Shot: This Year's Flu Vaccine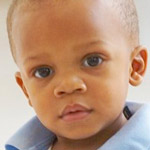 Influenza season is upon us, and that means it is time to think about protecting your children — and yourself — with a flu vaccination. The Centers for Disease Control and Prevention (CDC) recommends that children 6 months and older receive an annual flu vaccine. Children with chronic diseases, such as asthma and heart disease, and pregnant women should also receive the influenza vaccine as they are more likely to develop flu-related complications. In addition, the flu shot given during pregnancy has been shown to protect both the mother and her baby (up to 6 months old) from influenza.
It's important to do what you can to protect your child from influenza, since the illness can lead to other more serious conditions, such as pneumonia, croup and bacterial infections. Every year, about 200,000 people are hospitalized and thousands to tens of thousands die from infections with influenza. In 2012, more than 150 children died; many had no pre-existing condition that would increase their risk.
Symptoms of influenza
The flu begins with a fever higher than 100 degrees Fahrenheit, and the fever may rise quite rapidly. You child may also have chills, body aches, headaches and lethargy. After a few days, congestion, sore throat and a cough may develop. Some children also have abdominal pain, nausea and vomiting. Your child will feel significantly worse with the flu than he does when he has a simple winter cold.
Influenza viruses are very contagious and spread through coughing, sneezing, talking, or touching contaminated surfaces and then touching one's face. The virus often spreads in places where people gather in groups, such as in school and childcare settings.
Several vaccine options
While there are several different influenza viruses, the vaccines help protect against the main flu strains that circulate in the population. The most common are Influenza A (H1N1), Influenza A (H3N2) and the influenza B viruses.
Several influenza vaccines are available for children this season:
Influenza shot — the influenza shot that your child receives may contain three or four strains of influenza. This year is the first year that the quadrivalent (four strain) version is available.
Intranasal vaccine — the intranasal version of the influenza vaccine contains four strains of influenza and can be administered to healthy children 2 years of age and older.
The American Academy of Pediatrics (AAP) recommends that children get vaccinated as soon as possible rather than waiting for a particular version of the vaccine to be available.
How to treat the flu
The best way to treat influenza is rest, a lot of fluids and loving care. Using a cool mist humidifier can help ease congestion. If the fever runs very high, you can use acetaminophen (Tylenol®) or ibuprofen (Advil®) in the proper dose for your child's age to reduce her temperature. Please call your pediatrician before you administer any medications to your child. Ibuprofen should not be given to children who are dehydrated or vomiting frequently.
You should never give aspirin to a child who has the flu. Using aspirin to treat the flu is associated with the development of Reye Syndrome, an extremely rare but serious illness that can affect the brain and liver.
Healthy children usually get over the flu in about a week to 10 days. You should call your pediatrician or seek emergency treatment if your child experiences any of the following symptoms:
Has difficulty breathing
Develops a bluish or gray skin tone
Doesn't wake up or is unresponsive
Vomits continuously
Is dehydrated (not urinating, urine is a dark yellow color, cries but doesn't produce tears, not taking any fluids)
Is irritable to the point of not wanting to be soothed
Has other conditions such as heart or lung disease, diabetes or asthma
For more information about influenza and the vaccine, please visit the Vaccine Education Center website.